On the way home from, Bath, we decided to drive to the house they used as Longbourn during the filming of the 1995 BBC TV series of Pride & Prejudice.
The scene above is of the horses waiting for the couple to emerge from the church after their marriage, as you can see below.
It all looks very picturesque in the TV series, but 24 years have lapsed since this joyful scene was filmed.
Longbourn was recently up for sale, as per my post of July 2018. (I believe it is sold now).
https://martinejaneroberts.wordpress.com/2018/07/26/longbourn-is-up-for-sale/
As I have yet to win the lottery, I will just have to make do with a visit to the outside of the house, and the church where Mr Darcy marries Elizabeth Bennet, and Mr Bingley marries, dear , sweet Jane Bennet.
The outside of Longbourn, or Luckington Court as it is in real life, is where we see Elizabeth returning from her morning walk. You can see the photo I took is from a slightly different angle, and the house is actually more pink in colour. (I have deleted the number plate for reasons of privacy and security)
The view of the church from the back garden.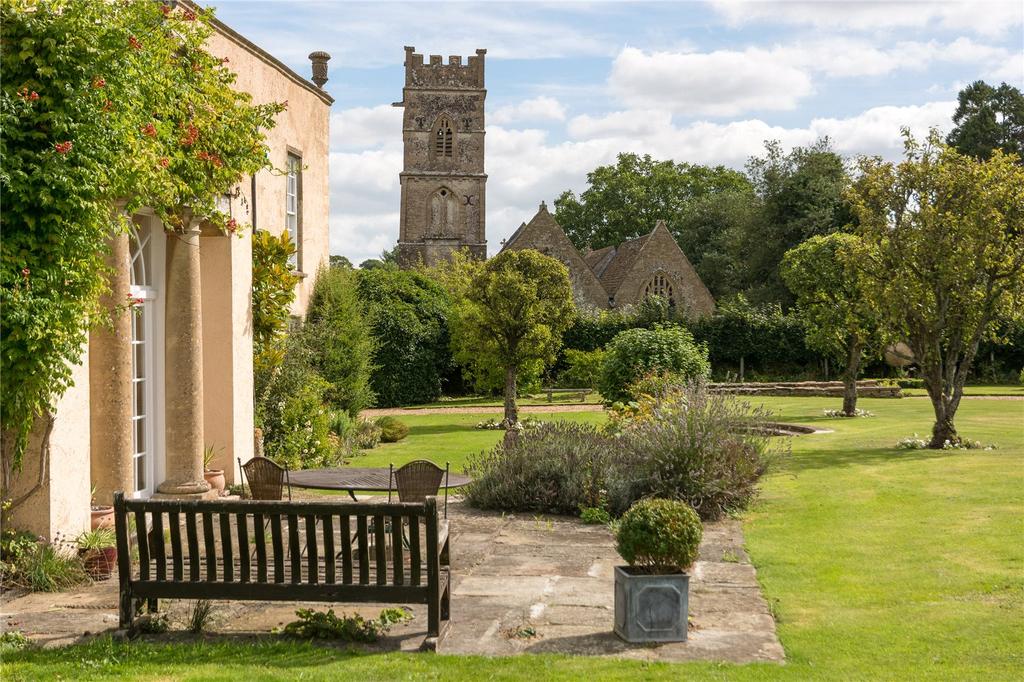 The church has a picture in the porch of Mr Darcy and Elizabeth inside during their marriage. (but oddly, not of Jane & Mr Bingley).
The Church.
As you can see, the inside of the church has not changed. If you look at the plaque on the back wall, you can see we are in the right place.
Inside the Church
It was nice to visit 'Longbourn', to picture Lizzy and all the Bennet's running around trying to sort out the chaos that George Wickham and Lydia inflicted upon them, but it was also slightly sad.
To know that this house, so perfectly suited to a regency family, is now a modern home, with no screeching girls arguing about bonnets, or fashionable young gentlemen paying calls on maidenly misses. Having said that, it was nice to tread in the steps of some of my favourite actors too.
Till next time,
Martine x